Discussion Starter
·
#1
·
Start out buy purchasing a new in box 1985 bell helmet from your old neighbor. Ride with it for two years, wreck with it on, drop it, attach it to your bike and have the tire rub it, etc.. It looked like junk, plus there was basically no foam left inside after 30 years.
So get a new one right? NO!
start by removing everything. There were two rivits holding the straps in that had to be drilled out. That allows you to pull everything out of the helmet shell. Then you remove the styrofoam inner stuff and pull the old cloth and form out of it.
I then sanded the outer shell down and used some dolphin glaze on it to smooth the chips and stuff. IT was all visually checked for cracks because of the wreck.
Pic with (way too much) glaze on the chips:
I then sanded it smooth and mixed my paint. I'm also restoring a 75' john deere garden tractor and i really like the JD blitz black paint. It's a low gloss black. I used hardener and thinner then sprayed with a paint gun.
While the paint hardener was setting up (says wait 30 min before spraying) I cut my new foam to shape: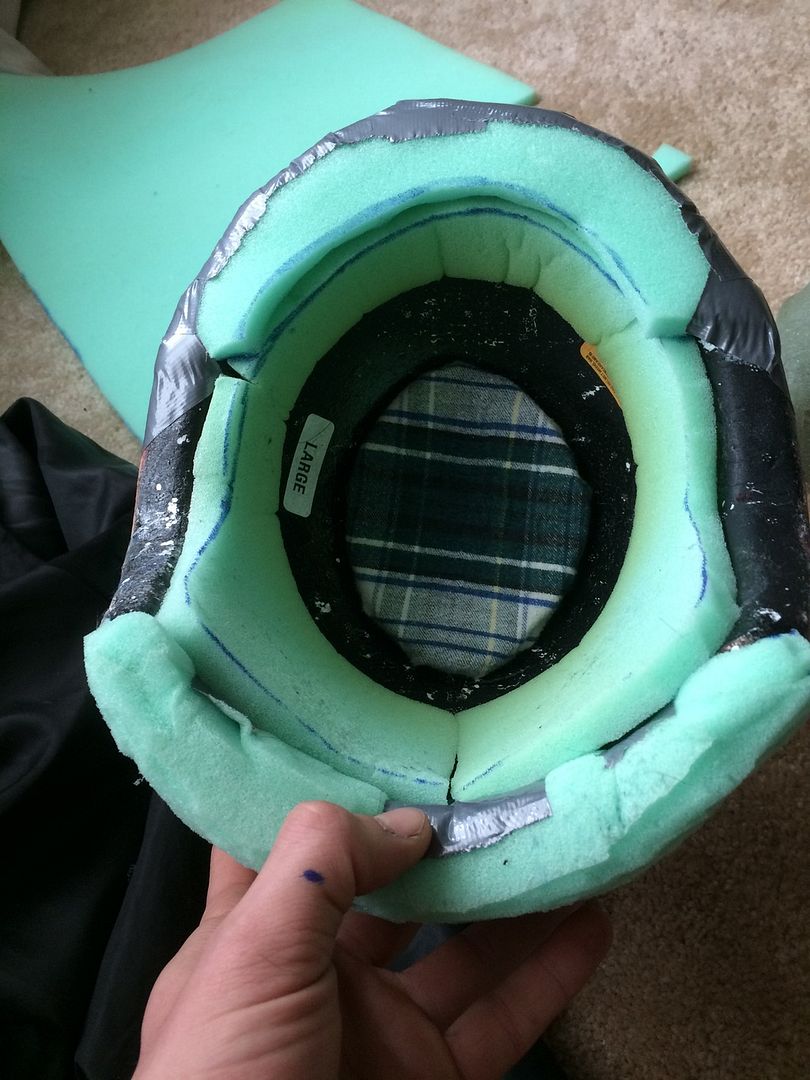 It's glued in with spray glue, then i took red cloth sprayed the inner foam with glue and glued it in wrapping the excess around the inner helmet shell. sorry, no pics of that..
Then sprayed the helmet:
I then let it sit for the night, before putting it together in the morning before work. Here she is!
Hope you like it!