Discussion Starter
·
#1
·
Today was quite the catch. I located via Craigslist a 1982 Honda Magna V45 (750) within a few miles from home. I wasn't necessarily looking for a Magna, but the ad said that until recently she was running but now turns but won't start. The owner stated that he was moving and didn't want to take it and that he would let it go for $400 firm. Well, I had to at least go look at it.
I went to the bank, withdrew $300 and put $250 in my pocket; yeah you see what I'm doing there. Anyway, got to his house and I must say it was pretty decent compared to the bucket of black throw-up I bought early last year - haha. In his add he mentioned he'd consider trade for a few erroneous things which included but weren't limited to a "Glock", and a Macaw (yes, a live parrot). So I brought my RIA 1911 .45 in the case.
So the owner, Joe, and I got to talking. As I'm looking over the bike, a young lady and toddler walk up to the yard and she starts talking to Joe. I didn't think anything of it. But as they left, Joe and I were just continued talking and she came back and says, "Hey, I know you!" - to me. So I look at her and realize it's the cashier at the local ACE Hardware, Sue who I've known for years! Ok, NOW the world gets even smaller ... Turns out, Joe is the step-father of HER boyfriend of 10 years and they rent out the back of the house there! Could it get any lighter in the atmosphere now?
Some conversation later, Joe says, "So, what do you want to do?" I say, "Well, I REALLY want to hear the bike run!" ... Oh, we LAUGHED and we laughed - haha. So I told him that Gander Mountain was going to give me $275 on trade for my Bersa 380 Thunder a couple months ago and offered him that and $50. Ready for this? He says, "Nah, we'll just call it an even trade." Nice, eh? Yeah, well it gets even nicer! I told him I'll have to pick it up tomorrow because I have to either borrow or rent a trailer. So he says, "Where ya live?" I said just a few miles from here. He points at his pick-up and says, "I have ramps." WOW!
Basically, I didn't spend a freakin' dime! A gun I've had for a while, don't carry nor use much for another exciting challenge - YES! Oh, the scoot has a few flaws as it was dropped. A small dent in the tank (yes dammit, another one), cracked speedo housing, dented exhaust and bent foot peg. I wish it wasn't the tank again, but if you remember from the VLX build I had that one fixed for $80 and primed. I'll be seeing that body shop again.
Anyway, here's pics!
This: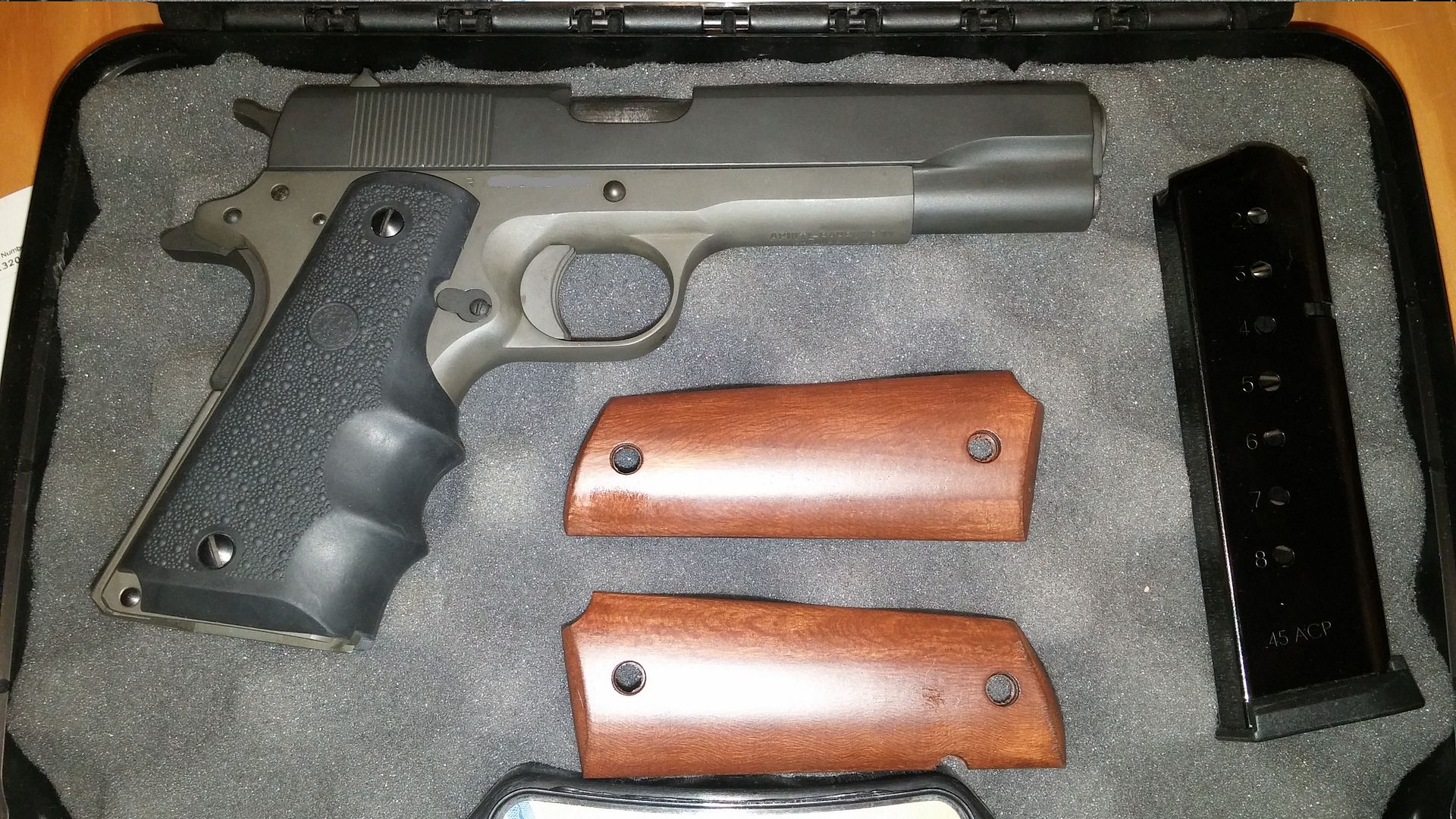 For this: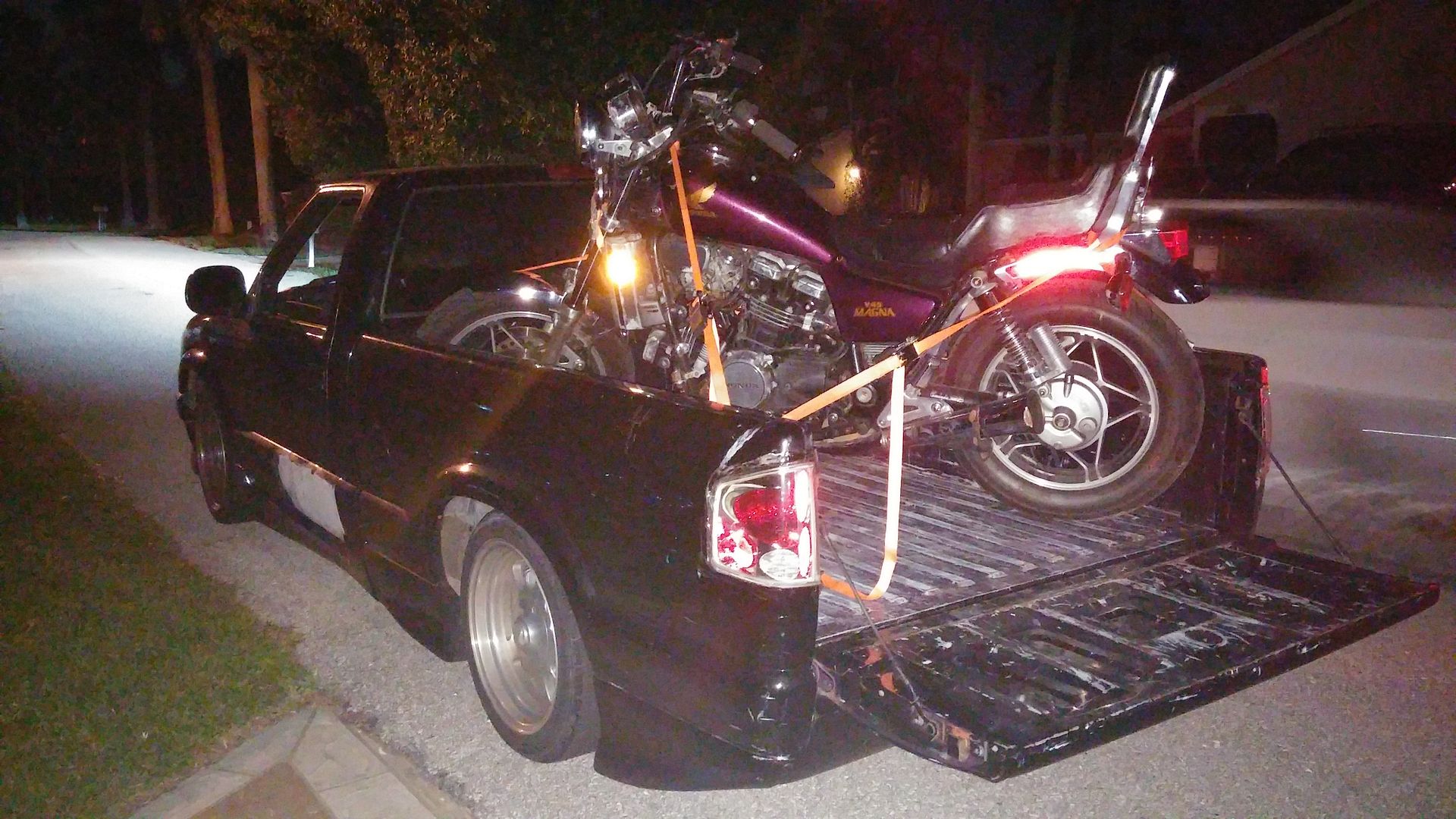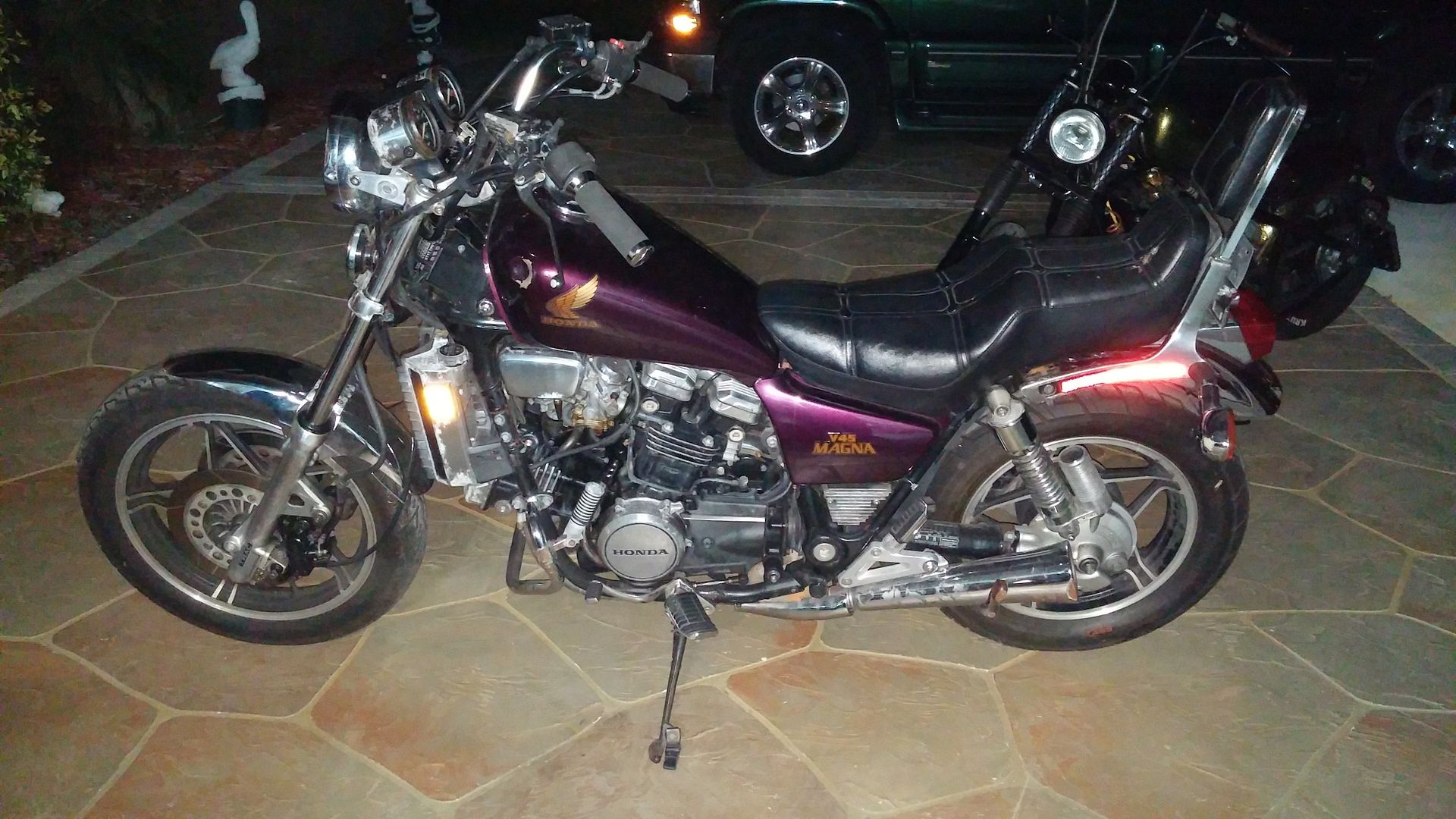 Holy crapazoid that VLX looks tiny, haha: