* Special note as of December 2019: Some of you may have noticed in various threads (not just mine) the "blurring" or deletion of Photobucket linked pics. Well, we all know as of late that Photobucket's policy changes and strong-arming subscribers into "upgrading" their account is causing internet catastrophe as it relates to our sharing visual information. I have been going through many of my older posts and changing pic links so I can be done with PB once and for all. They will not get a dime more of my money. In any event, please let me know if you see any issues with my pics and links. *
This started when I sold my Nissan 240SX. Not thrilled as it is an awesome car and was nowhere near stock, so yes it was fun to drive. It also had sentimental value as some of the money to build that car came from my mother's inheritance after her death in '99. Sigh.
But, my wife and I discussed many possibilities and since the 240 was pretty much a toy and I had WAY too many expensive dreams for it, we both decided that maybe I could have more fun in modding another bike. ...... I love her. 8)
In any event, I hit Craigslist here locally and went to look at a few bikes knowing damn well that it's for a "project" and I'm not spending too much. I put a limit of $1500. Here's what I snagged for $750:
'91 Honda Shadow VLX 600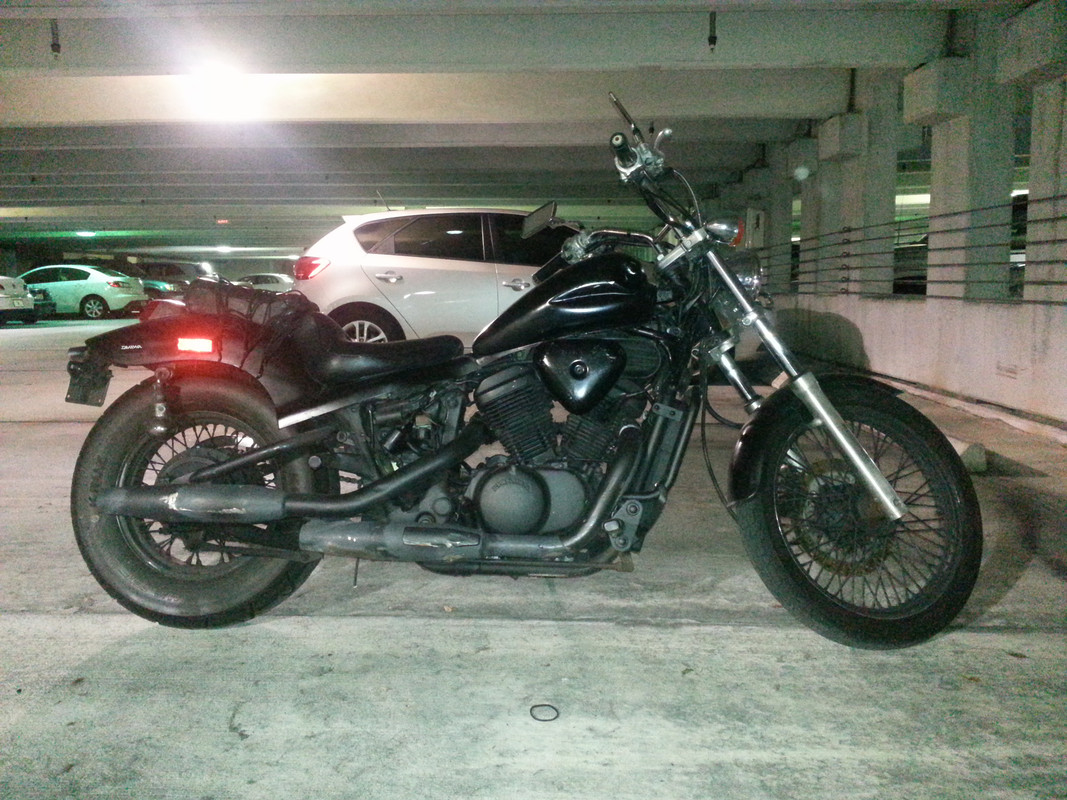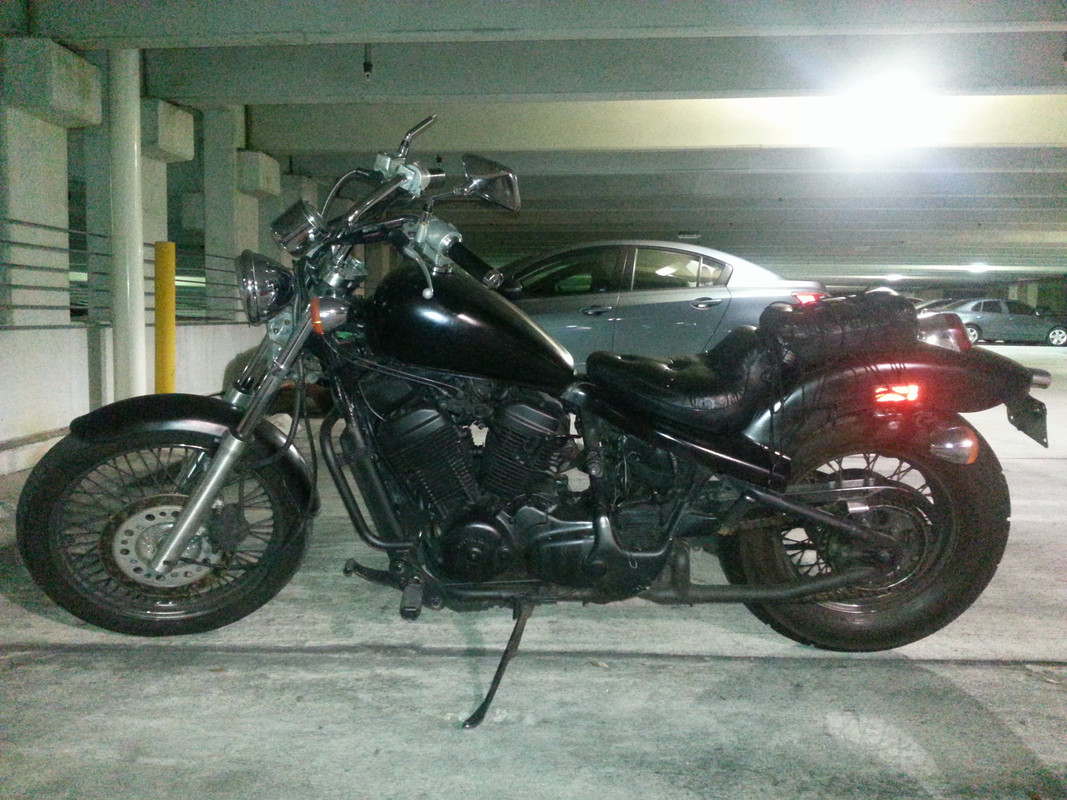 35,000 miles, new rear tire, front
bald
(so bald I'm trailering her home), starts up good, stock pipes gutted, pops a bit with blue flame from front cylinder (out exhaust), needs fork springs and new chain, and other minor imperfections ... I mean, check out the tank on the right side.
In any event, it doesn't look to have been dropped while in "motion" and the dude's parents told me that he dropped it while loading it onto a trailer. Oh well. Guess it's time to put some amateur skills to the test here in Chappy's garage, lol!
Wish me luck fellars and gellars! ... I'll make sure to include you all along the way. ?