Discussion Starter
·
#1
·
I bought my bike with a small windshield that was mounted with more permanent style mounts (not quick release). The windshield and the mounts are from National Cycle. I kind of wanted a newer/bigger one for a couple of reasons. 1 - the protective coating on my NC windshield was starting to look kinda like and orange peel, and 2 - I want more protection on the freeway. Some of our mountain passes can be drafty at 70mph.
I found a Memphis Fats windshield on our local Internet classifieds, KSL.com. Which is kind of like Craigs List, but totally local. Around here, people think of KSL first and CL second. Picked up a like-new 19" Fats for $80 with the windshield hardware and mounting panels, but no bike-side brackets.
I didn't really even know if it was even the model for my bike. It probably isn't, but I did not want to spend big $$ on the remainder of the mounting hardware, so I built brackets myself. I think they turned out nice and even though they are not "trigger lock" I can remove my windshield in about 2 minutes with an allen wrench.
I even took pics, so everyone would know that it really happened. I finished at dusk, so the pics are kinda dark (sorry).
I used the fork-tube clamps off the NC windshield (with modifications).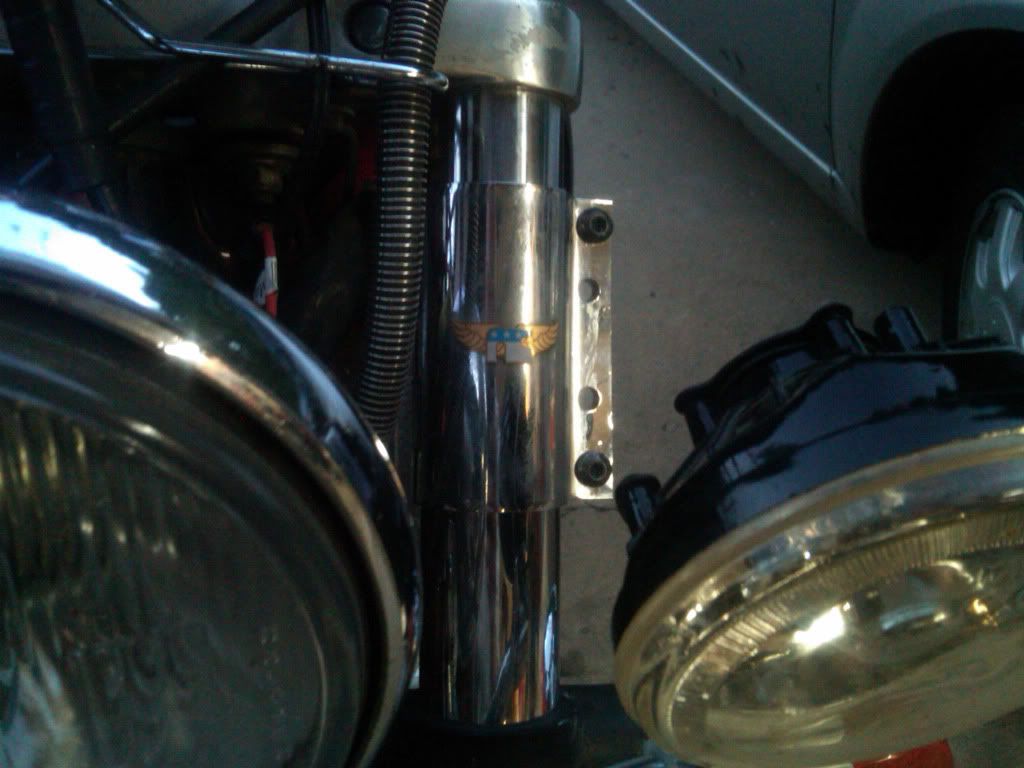 Then I maufactured my own bracket to go from the tube clamp to the windshield hardware.
From the front. . .
From the side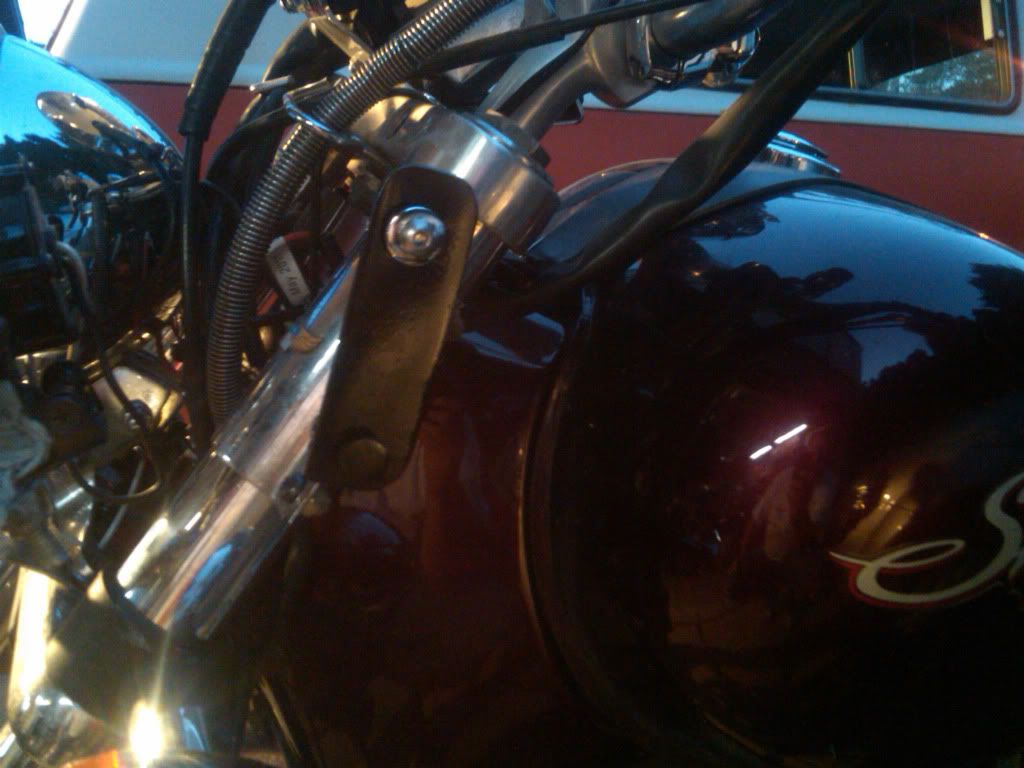 With the windshield off, the completed mounts look like this. . .
Windshield on. . .
Brackets from the side with windshield on. . .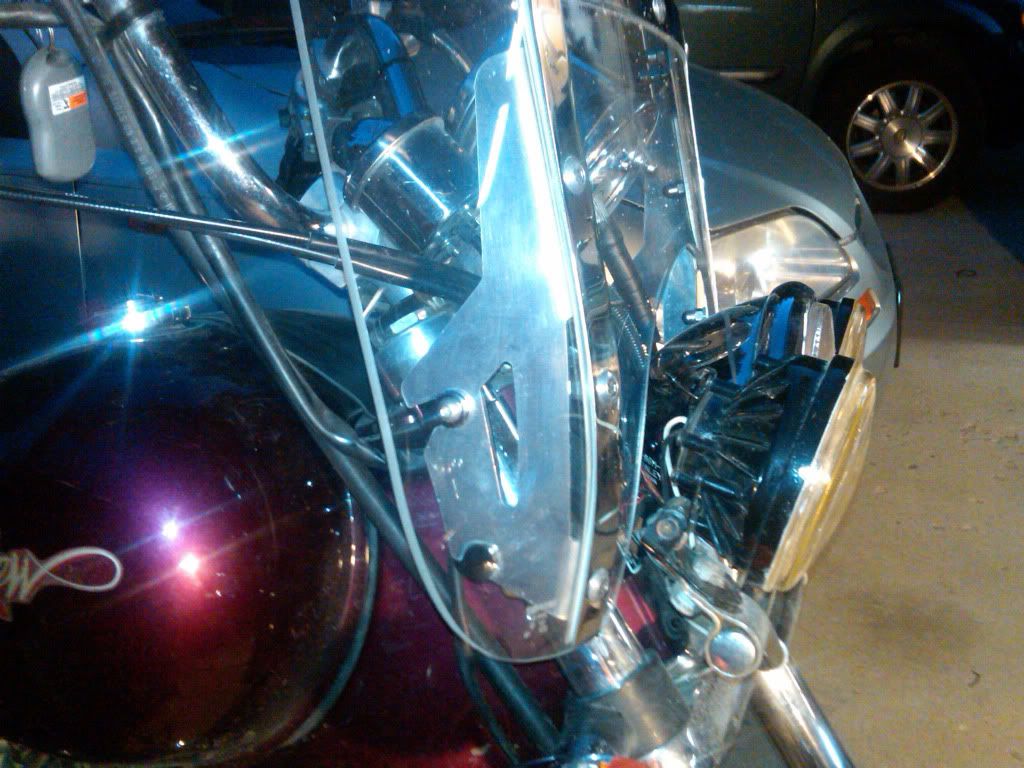 Completed package (sorry, picture sucks but you get the idea) It would have been nice to follow the rake of the forks more, but the test drive was great so I am not too worried. Without relocating my lightbar or my speedometer, this was the only position I could choose.