Discussion Starter
·
#1
·
i'm sure most of you all on here remember the mini trail z50. i'd say some of you all have had 'em and maybe even learned to ride on one.
i believe it's a 1971. but, it's pretty rough and missin' some stuff.. the gas tank has been painted a different red. the original was two-tone.. red on top, white on the bottom. but anyways.. it wouldn't run when i got it. carb gummed up. took the carb of and cleaned it. put it back on, put some oil in it. i couldn't run it with the gas tank.. to rusty in the inside.. but i think it's solid enough i can coat it. i hooked it up to another tank.. and it started in one kick.
these things are pretty bulletproof.
anyways... here's some pics. they might bring back some old memories.
here's a pic with me on it. hahaha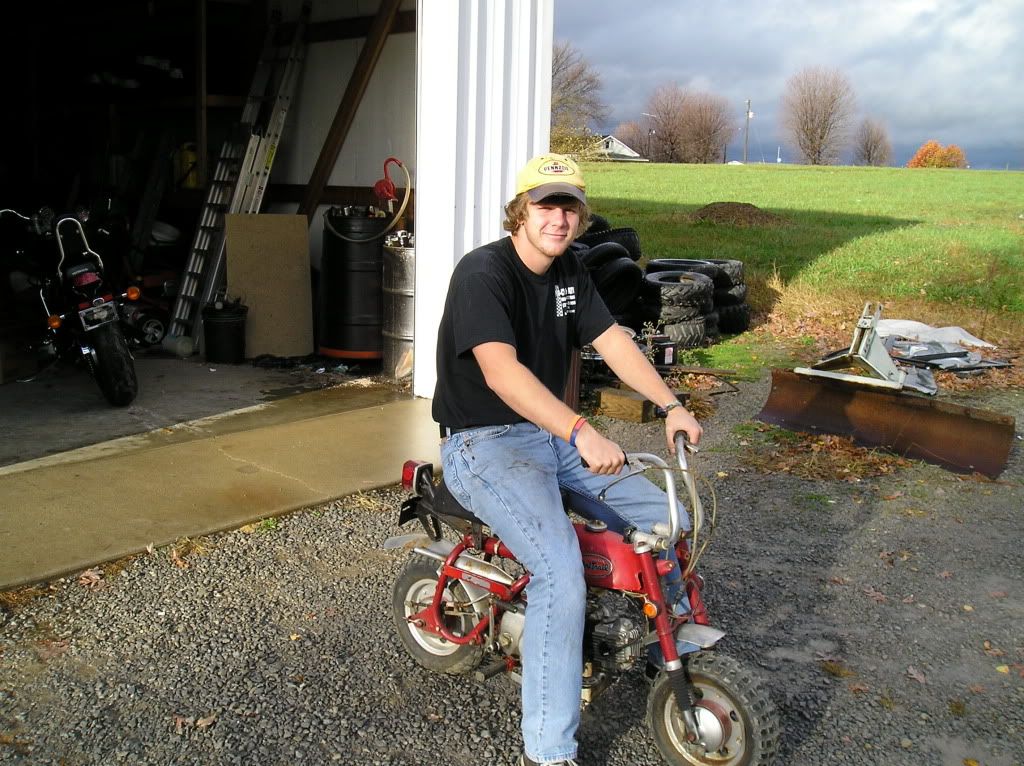 it's just somethin' me and my brother(LJ.Speedmaster) are makin' a little project out of. hope ya enjoyed the pics.