Discussion Starter
·
#1
·
About the only thing that I didn't like about my '98 Aero was the faded, cracking and over-all sad looking seat cover.
I had debated whether to purchase a new seat or simply get mine re-covered. I found an ad on the 'bay by a vendor named joemama1931, who was selling both the main saddle and the rider's seat covers. The price was right and they were available in a variety of colors. I am NOT affiliated with them in any way, other than a one-time, happy customer.
I got the cover and with the help of various YouTube vids and an electric stapler, I mustered up enough courage to take a shot at re-skinning the saddle on my Shadow. The seat always seemed to have too much foam right behind my behind, so I put some 80-grit paper on a DA and SLOWLY removed a little until the seat had a better feel for me. The trick was to barely touch the foam with the pad and let it work the foam down. Push at all and it'll eat through the seat foam like a bunch of Jenny Craig customers in an all-you-can-eat pizza bar.
I wanted a more classic look, so I went with a brown cover instead of the factory black. I think it looks pretty good!
I know we all love pics!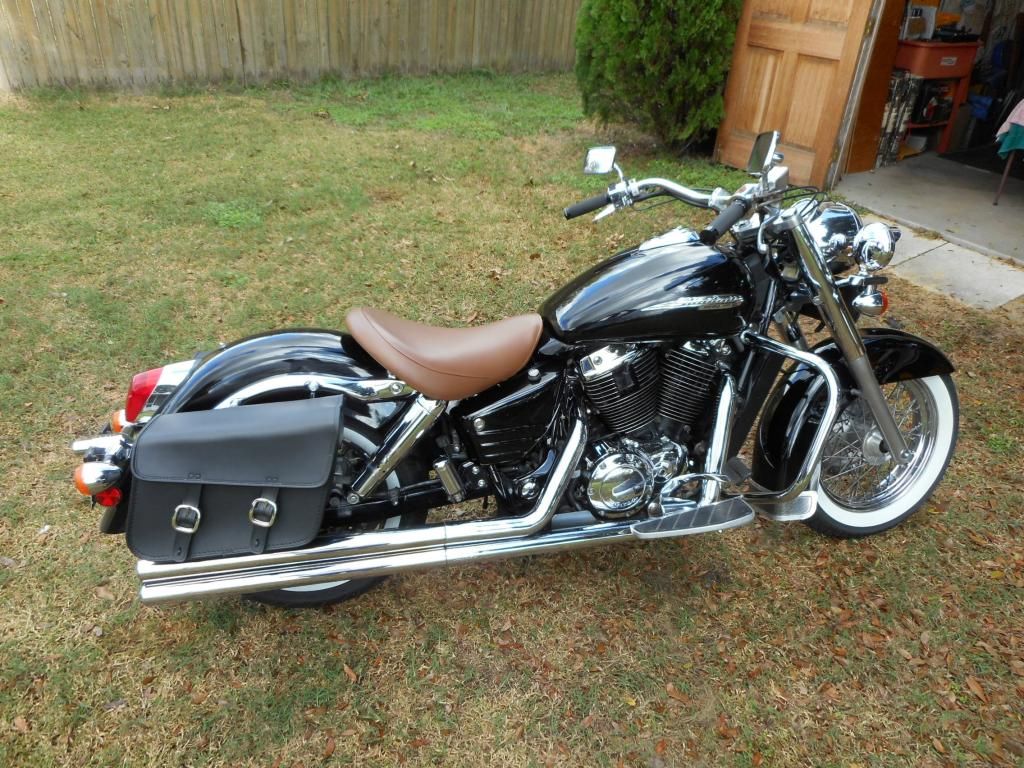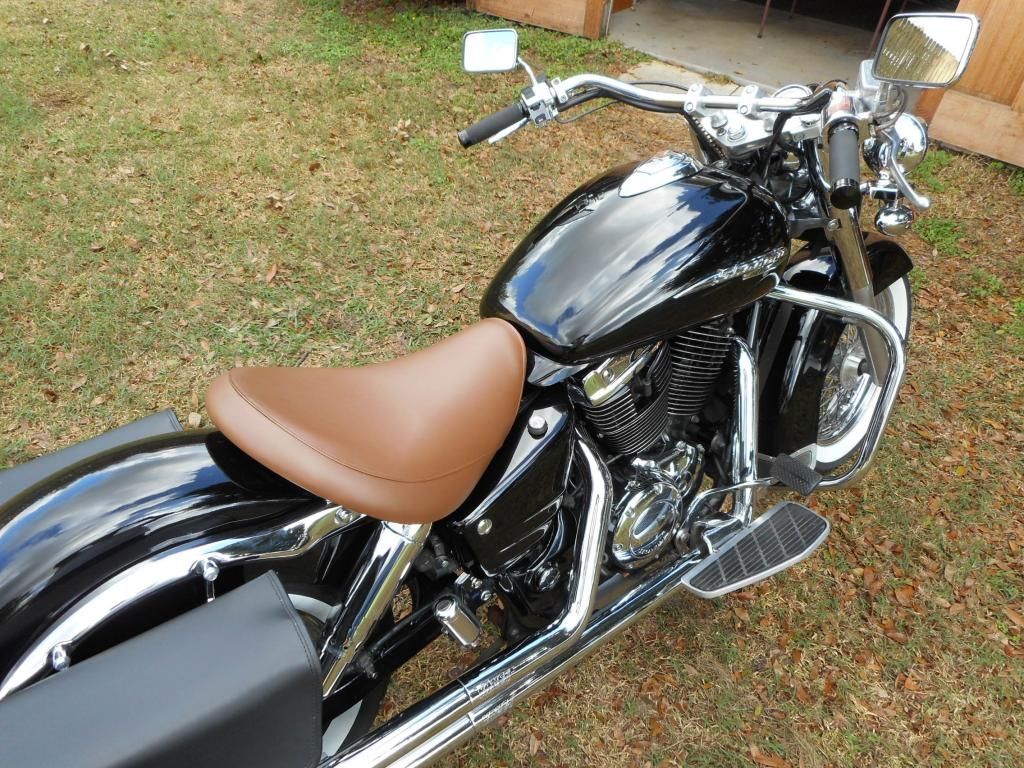 Even my son digs the new skins!