Discussion Starter
•
#1
•
I live in Klamath Falls. It is about 60 miles from the South Rim of Crater Lake. Since we had been having a January thaw, going from temps in the high 30's to low 40's with snow/ice to temps in the high 40's and middle 50's. It has lasted about 3 weeks. I have enjoyed riding around the Klamath baisn, 100 to 150 mile rides. I figured that I owed it to myself to ride up to the Rim or at least attemp it. So Yesterday, temps were around 50 before 1100, so I saddled up and head north.
This is what I see when I walk out the door in the morning to get the paper.
If you look close you can see Mt Shasta in the middle of the pic.
I stopped about 40 miles out cause the temps had dropped about 15 degrees. Warmer gloves were put on. This is the view I had when I stopped.
This is the plaque that is show above. It talks about the moutain that was there before the lake was formed.
I stopped to take a pic at the park boundary, about 7 miles up the road.
The road was pretty much dry all the way to the Rim, thankfully. I stopped to show the depth of the snow about 7 miles in from the boundary.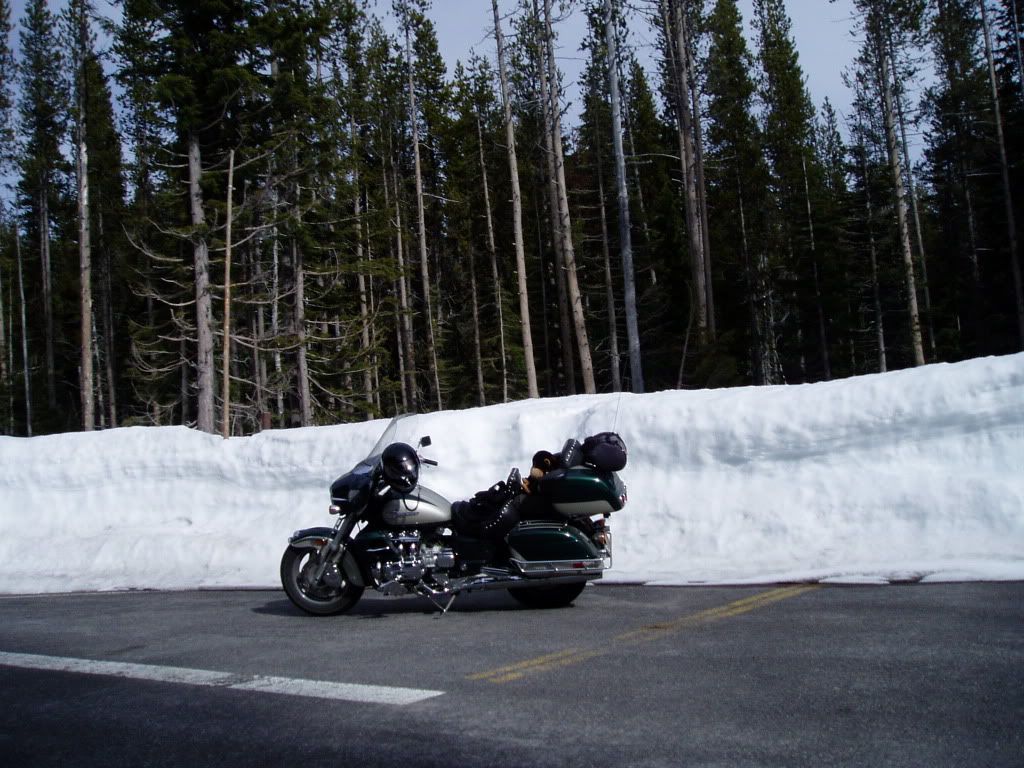 I stopped in the parking lot that overlooks the rim. Normally you could see the lake from where the Valk is parked.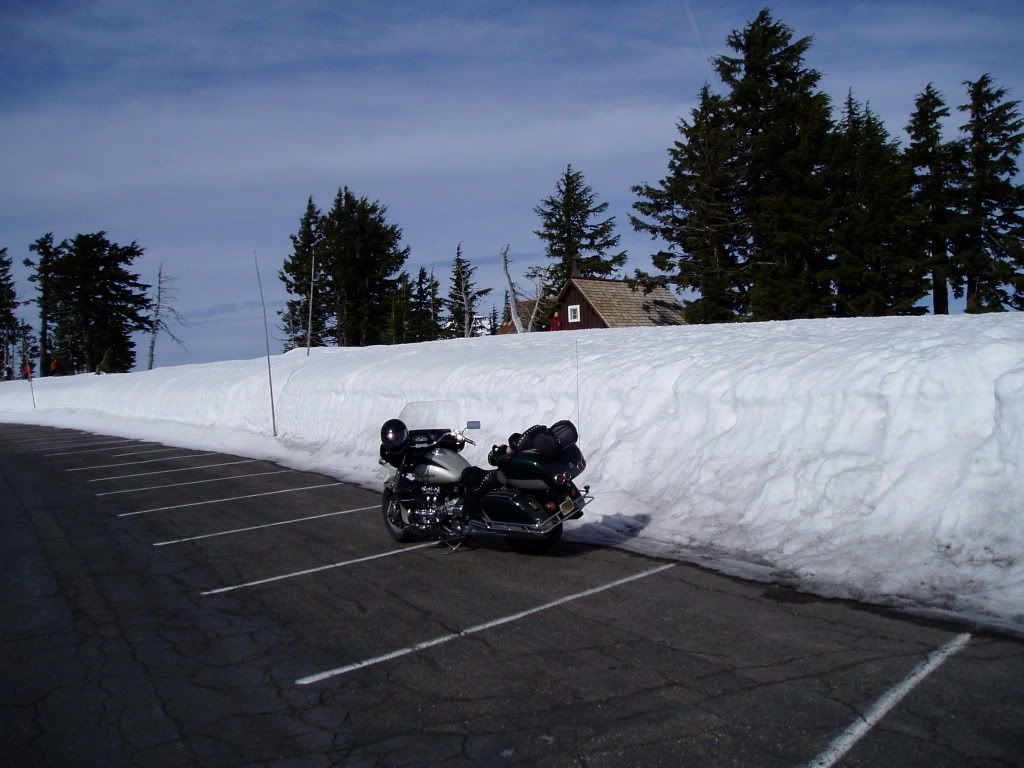 I took this pic of the lake while standing on the snow above where I parked the Valk.
Since the wind was coming up, 20-30 mph type, I headed back to Home. Funny how the Rim is 61 miles from my home, but the Bike showed some 165 miles ridden. Looks like our January thaw is about over, snow is projected for this week. It was a good ride which will be remember while I am watching it snow.