Had a great ride with the fam yesterday (7-17-11). I picked up the #1Granddaughter and rode up hwy 50 to my son's new house and waited for my daughter and her hubby to arrive.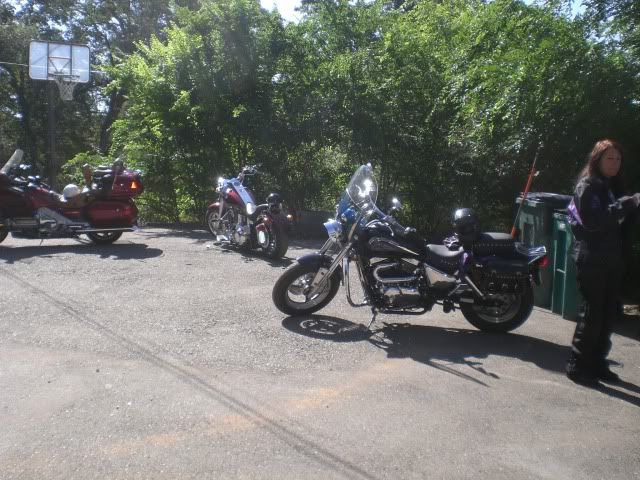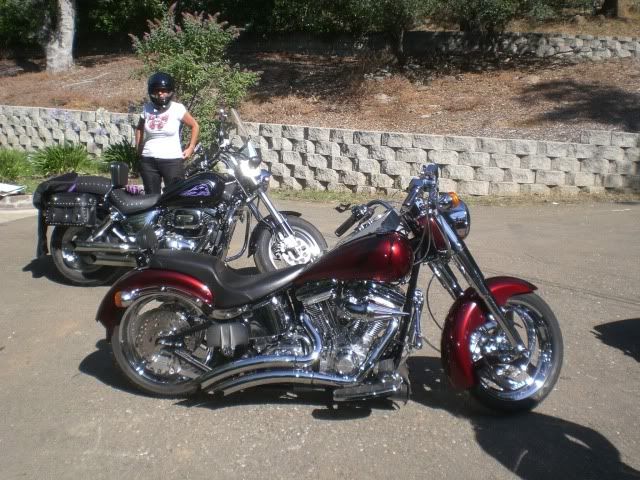 It's not often I get my whole family together for a ride, someone is always too busy, but not Sunday. We did run into a small snag as my #1GD's Bike was not ready. So she continued to ride on the back of KT for the rest of the day.
We stopped in Plymouth for what my kids thought was breakfast (11am) to me it was lunch. But it was great food and lots of it.
You can certainly tell which one is not on her own bike. LOL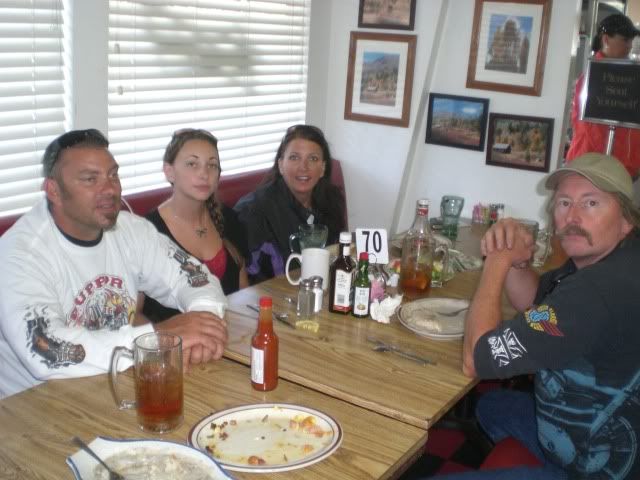 Even though the #1GD was in the easy chair, she still had a great time, taking pictures and posting to FB on the fly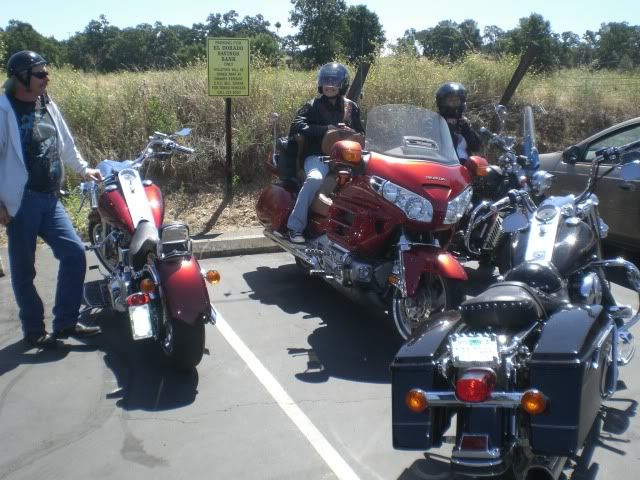 Then it was on up to Pollock Pines to see #1GD's 750 Shadow I think it was a 1985, but I am suffering from CRS this morning.
If you look closely at the engine guard on her bike you might notice it is off my 03 Shadow. Did it fit? NO! But my son offered up his skills to modify it by this coming weekend so the #1GD can ride.
What all this means is, I can no longer fall over when I am on my Shadow. LOL
Afterwords we rode through Hangtown on our way to Coloma where I would introduce the kids to California's shortest highway. Hwy 153. They only live a few miles from it and have never heard of it, let only ride on it.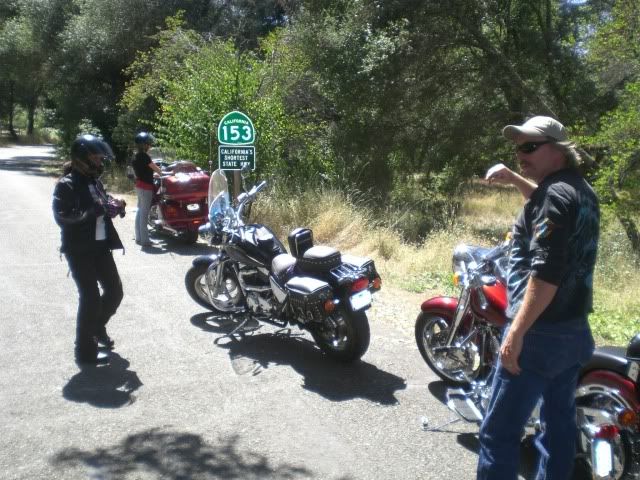 Then we parted company and everyone headed off in their own direction home.
#1GD and I continued on 49 to Lotus and then Green Valley Road into Folsom and across the new dam bridge to Beals Point, where we took a short cut over the pass to Roseville Parkway and then snaked through the back roads to #1GD's house where I dropped her off and then it was home to Roseville for me. 10 hours on the road, and I was glad to get home.
Here is the route as reported by, "Spot"
My DW was not up to this long a ride, but at least she got to see where we went in real time. Plus the #1GD posted pictures to FB in route.Did I have a great time? !!haey 7734