and on VT500C
For us unfortunite guys that have older bikes: The VT500 has similar (same?) seals on the coolant tubes, although are on the side and base of cyclinders; one on front cyclinder and one on other side on rear cyclinder.
I dont know if are prone to leaking on VT500C, mine were not leaking, and have not. I just changed them out since had to remove these tubes to replace the starter.
If you had need to replace these seals on a VT500C, the hard part will not be so much removing or putting the seal in place. BUt more that will have to remove the rear exhaust pipe in order to pull out the front coolant tube (yes, the rear exhasut pipe in way of front coolant tube). The coolant tube on the rear cyclinder not so difficult after removing the cover by the shifter. Oh, The other trick is to know that that these tubes just pull out, no retaining fastener or anything in there with the seal.
Pictures here are of 86 VT500C.
Pic 1.
See tube on lower part of front cyclinder. It needs to pull straight out, but exhaust pipe is in the way. I had to remove exhaust system anyway for other work, so dont really know if can get the tube out with the pipe still there, but sure doesn't look like you could.
Pic 2.
Showing the rear cyclinder. Tube pulled out, seal still in cyclinder. Picture shows what the end of the tube looks like.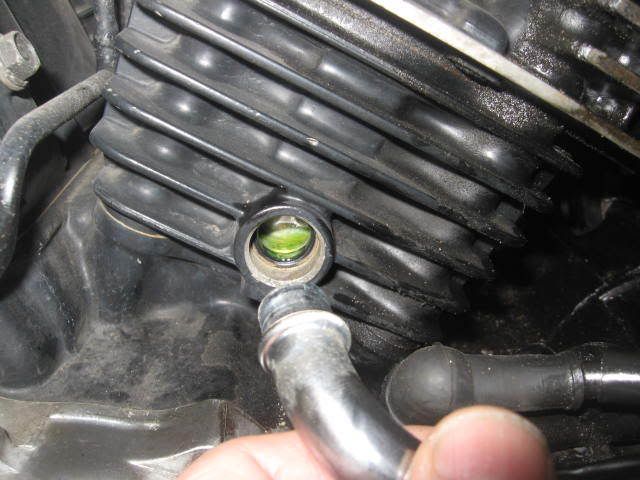 Pic 3.
Showing a new seal.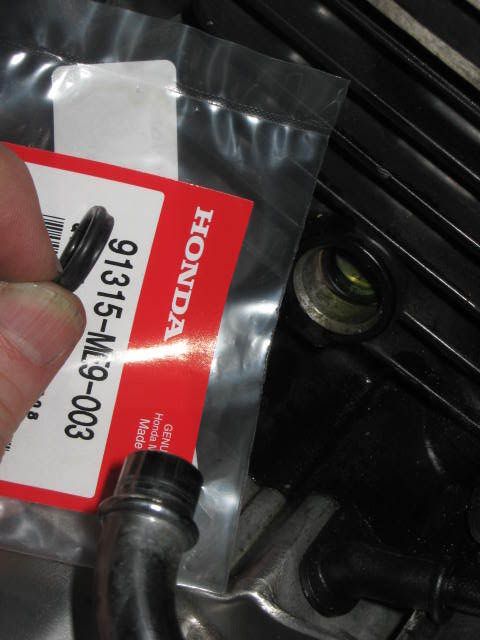 Can see that is not an ordinary oring, has a particular shape to it, that matches the area it mates to. Be carefull to see how the orignal one came out, so put new one in properly.
.