Discussion Starter
·
#1
·
Okay, so I know this isn't honda related, but I think y'all will get a kick out of it.... I recently traded in my shadow for an '06 Harley Davidson Electra Glide Ultra Classic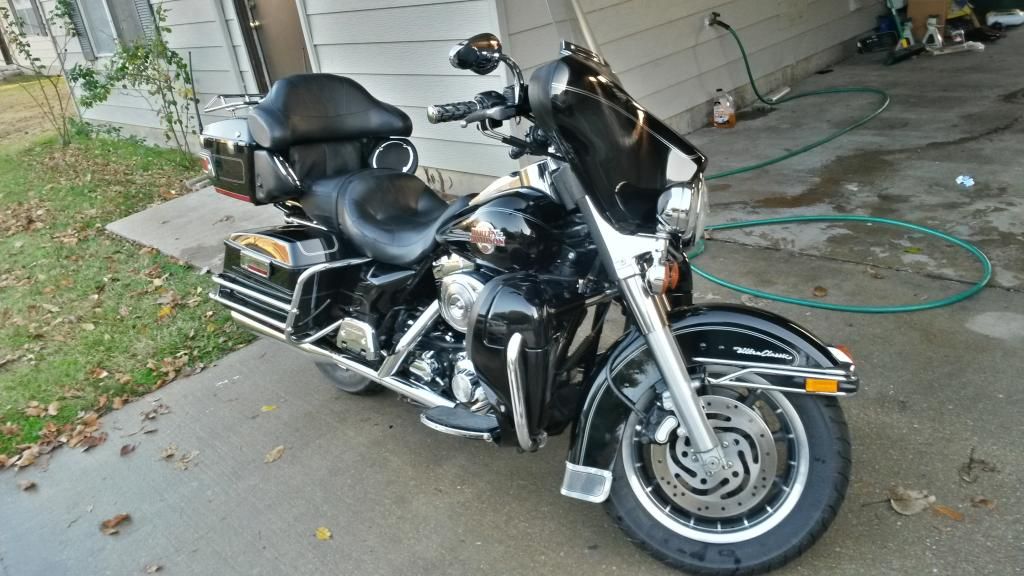 I really love the bike and it is comfortable as all hell.
I took it yesterday for its first ride outside of going to and from work. It was 375 miles round trip going from Killeen, TX to San Angelo, TX. Just to donate a $10 fire truck toy to a toys for tots event...( Whatever excuse we can use to ride right?) I love the bike as the miles just seemed to float away as the motor hummed along, but I ran into two problems so to speak along the way... Problem #1... I forgot my mp3 player, so I was stuck listening to radio along the way which left me in the middle of Texas only able to pick up George Strait's Christmas Special Marathon!... TO HELL WITH A WHITE CHRISTMAS!!! and problem #2... The way the air moves around the bike caused a vaccume in between me and the windshield anything that was low moving air came up and hit me in my face... On the way back after being fueled up by a jalapeno stuffed bacon cheese burger I had gas... BAD and every 10-15 minutes I was getting hit in the face with some of the nastiest farts god has unleashed upon this place we call earth... I almost fell over it was so bad...
Either way it was still a great ride!