where do you work on your bike at? a little shed? your home garage? post up some pics of where you do your regular maintenance, work on your bike, etc.
i work on mine in our family owned shop... it's one of the perks of havin' a family owned shop. i got just about everything i need for my motorcycle. here's some pics of where i work on my bike at... i just got done switchin' out a faulty petcock on my vtx. it's a little bit of a mess, but here come the pics anyways.
my bike on the lift.
my little personal tool box.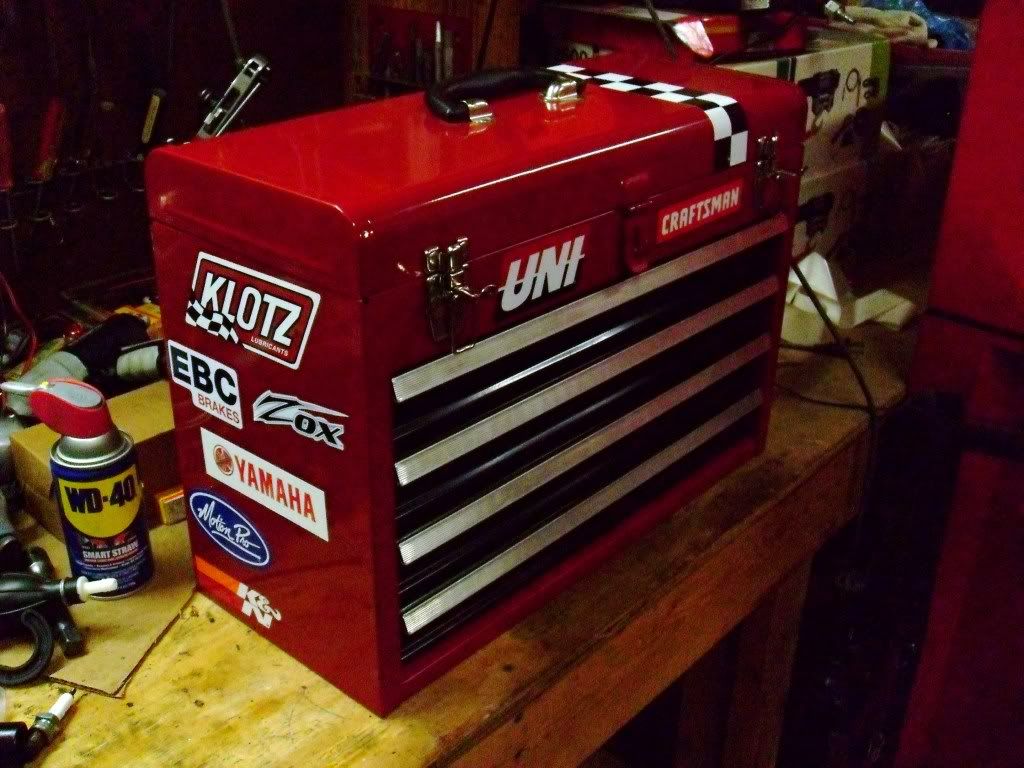 some more pics...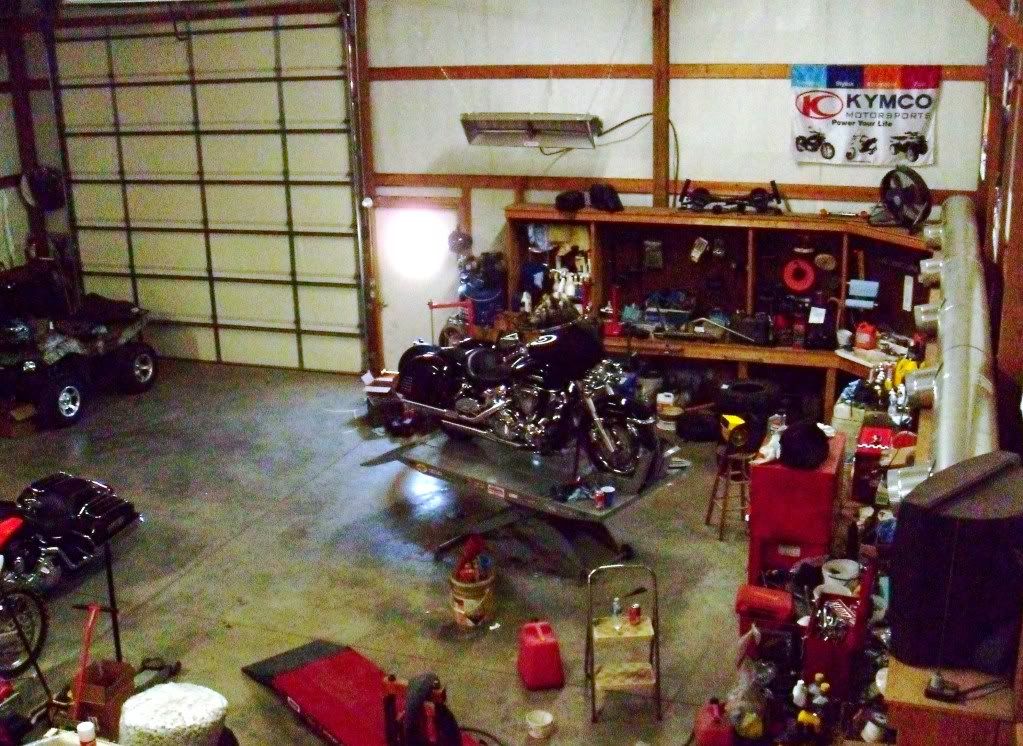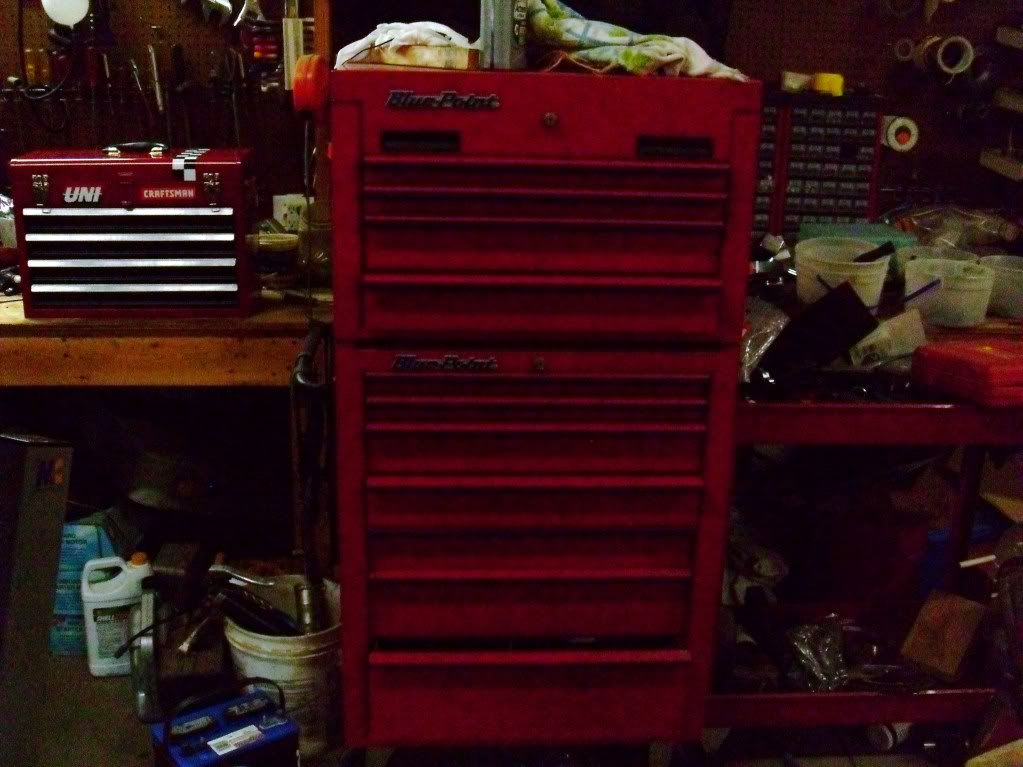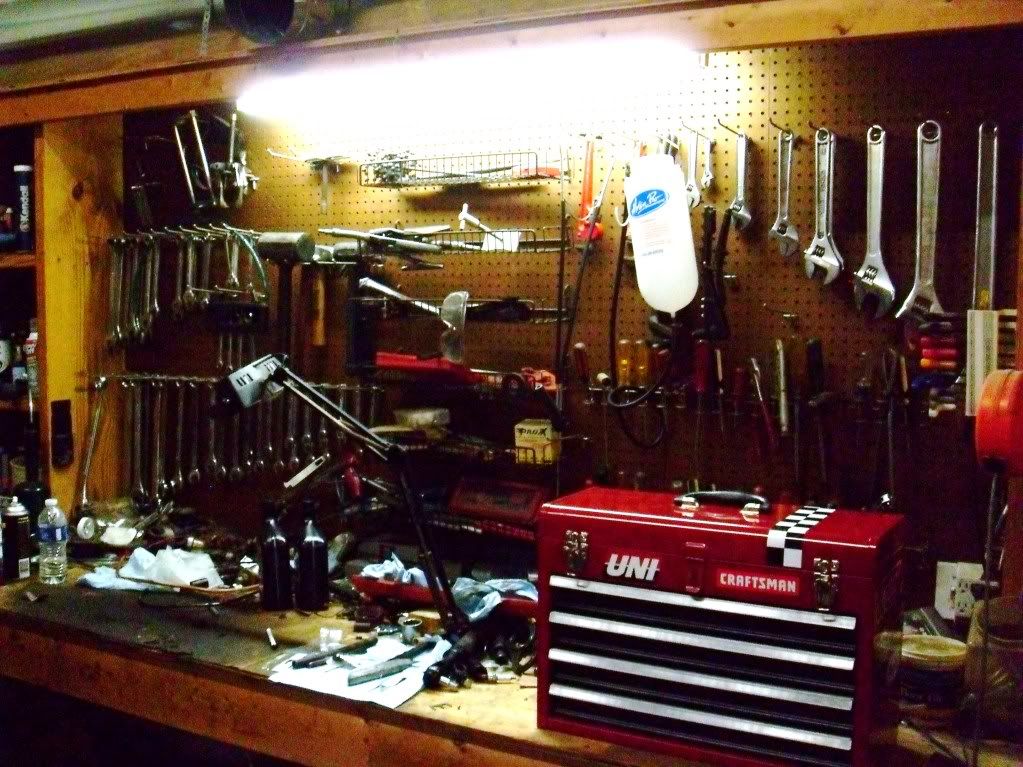 this is pretty a cool old parts washer.