Discussion Starter
·
#1
·
We set off for Exeter NH yesterday where they were having their 37th annual Independence Celebration, replete with the reading of the Deceleration, by John Adams, an opening speech by none other then George Washington himself , cannon fire on the hour , roving fife and drums and other sundry activities.
A short vid , note the emphasis John Adams uses on a certain word..
Exeter.mp4 video by CrazyDave - Photobucket
This church in Brentwood has seen some heated political action in it's two hundred plus years.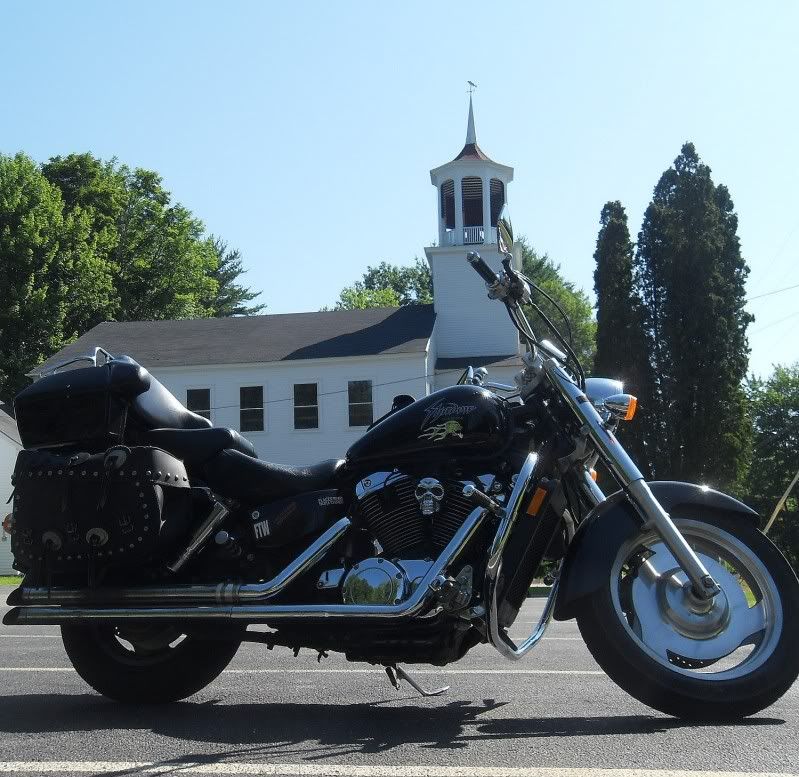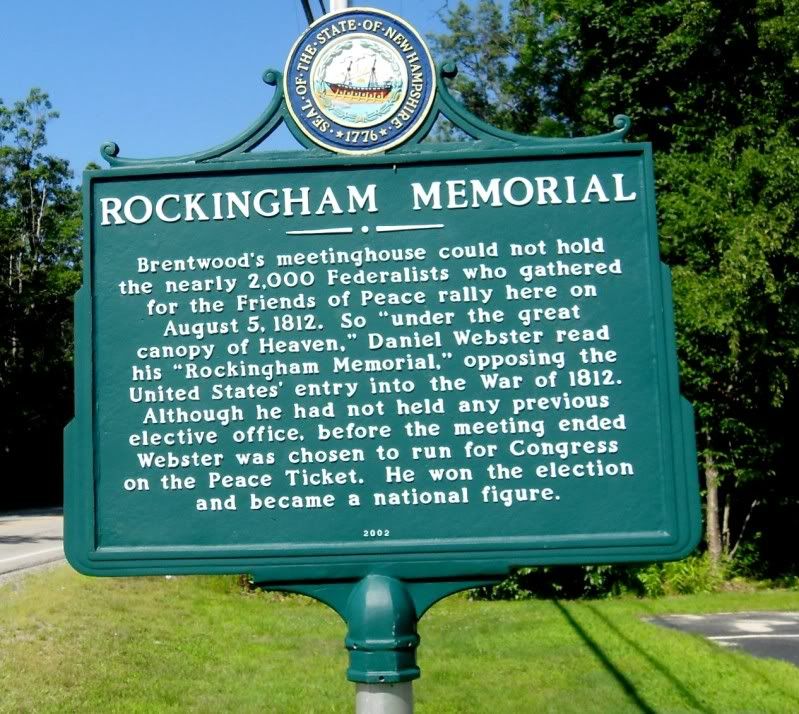 Jr Militiamen getting ready to march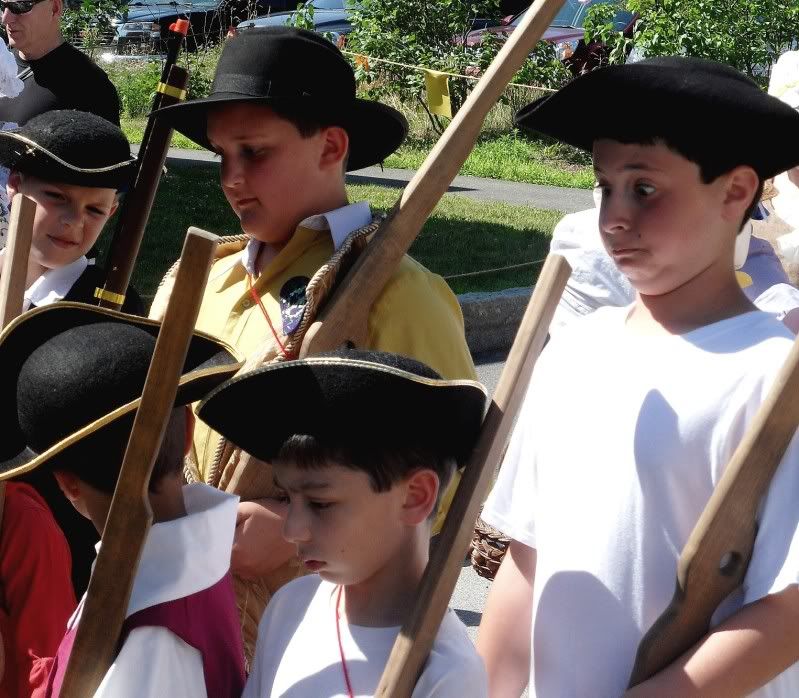 Gosh it's hot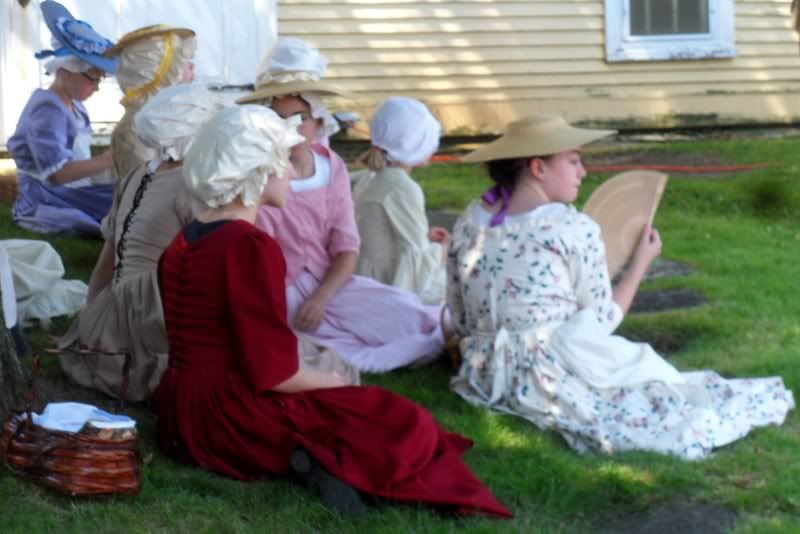 Wheres the beer!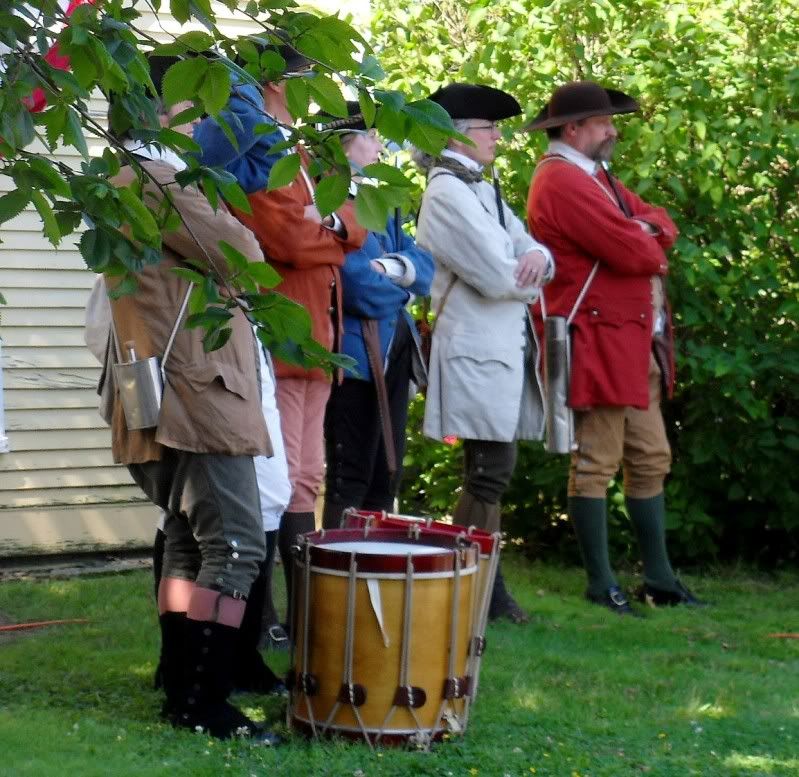 two young ladies in period garb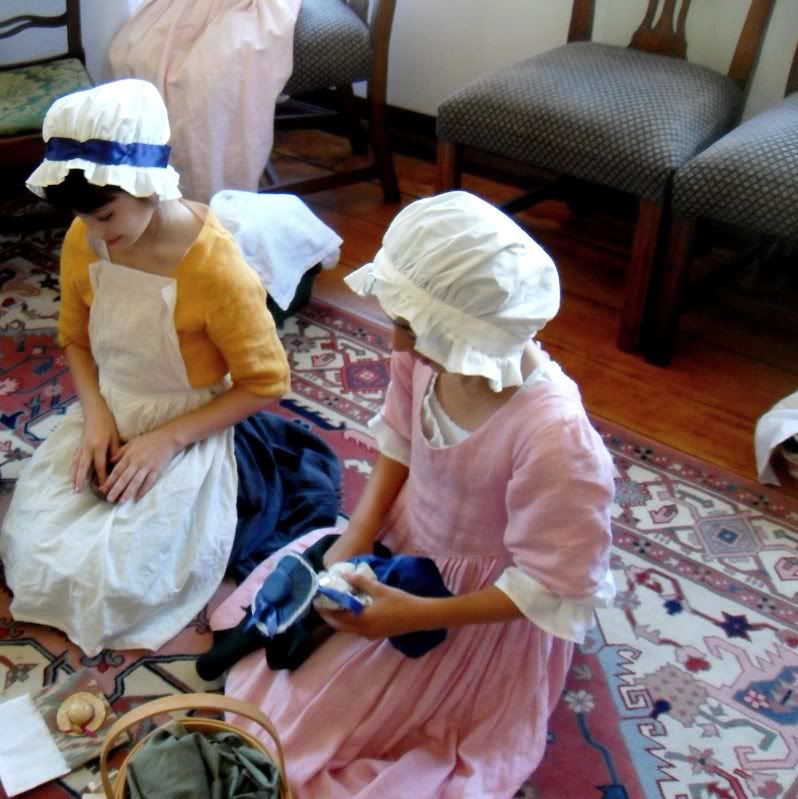 Folsom Tavern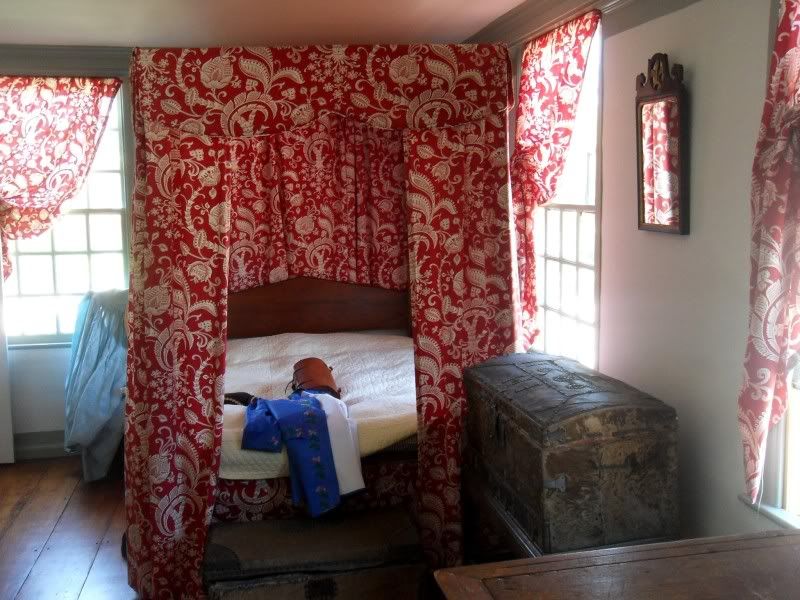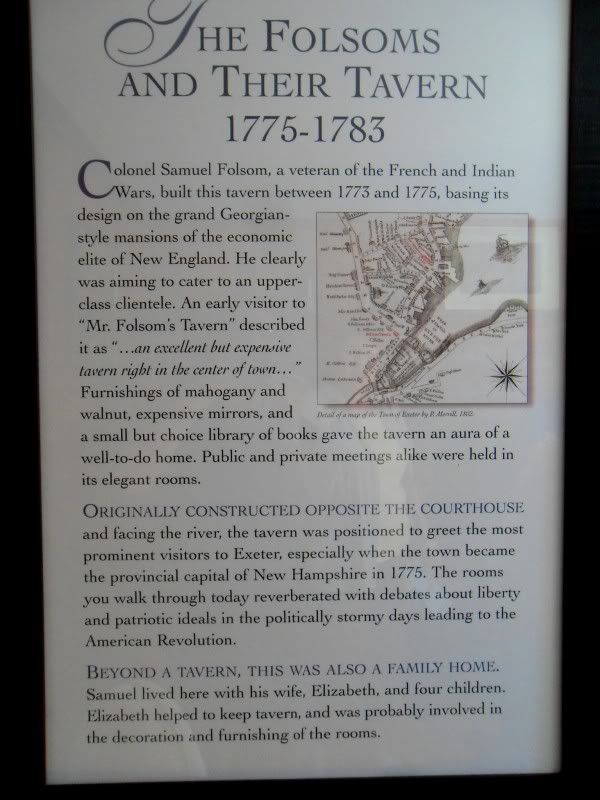 The Inn by the Bandstand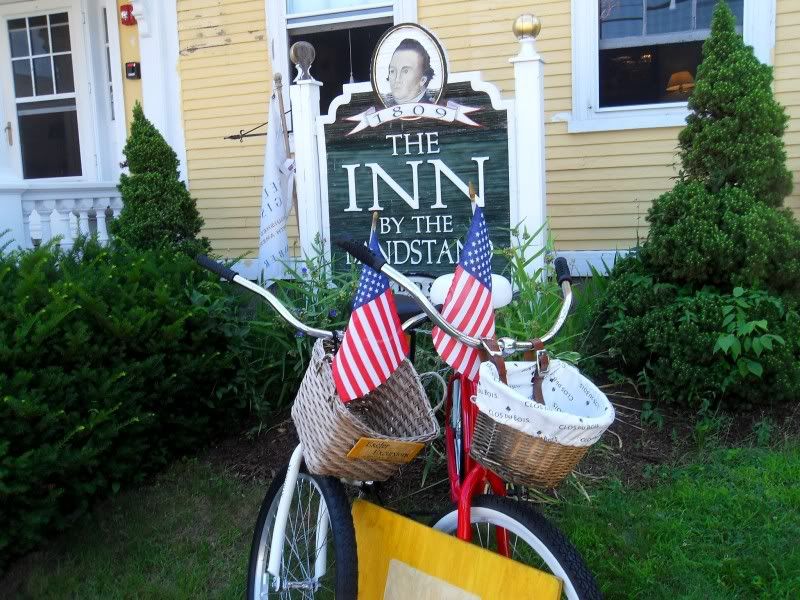 Linda got this shot of this cool old dude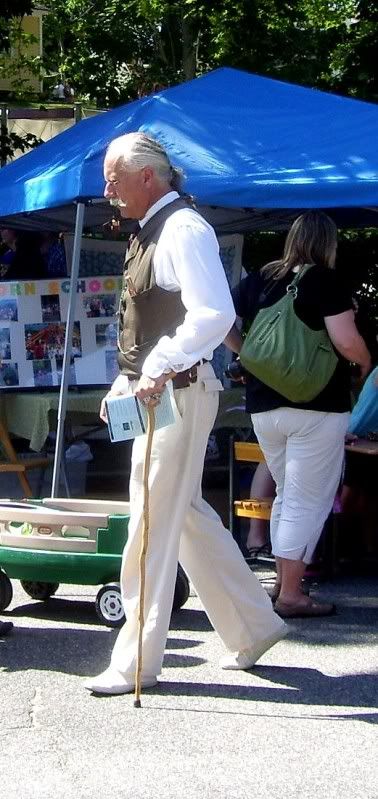 encampment by Linda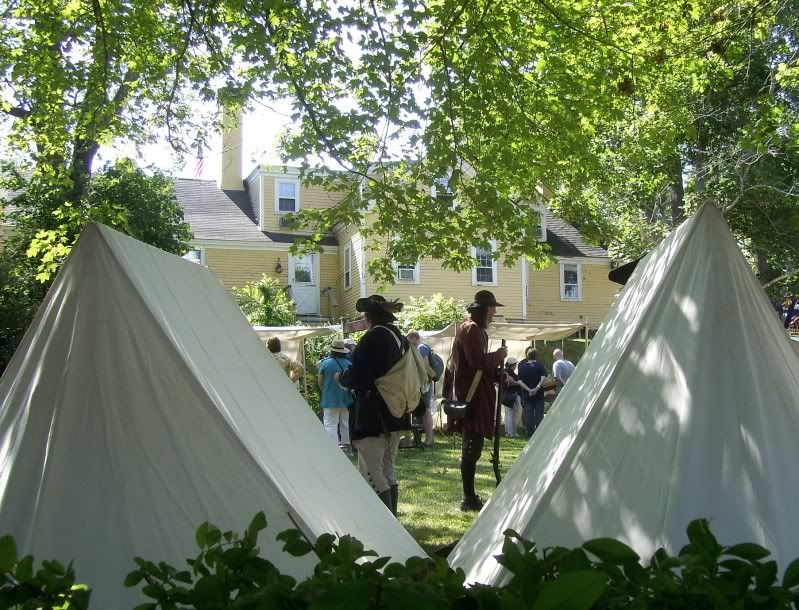 Cannons after a round, by Linda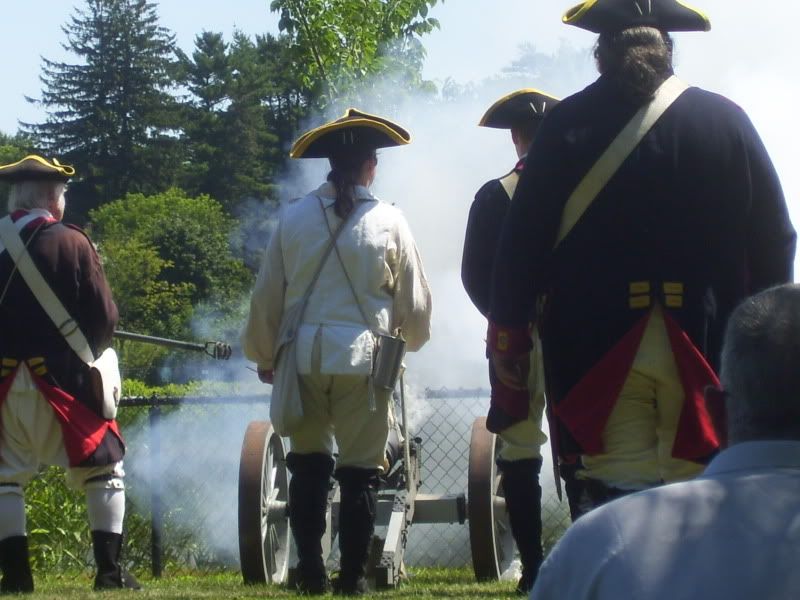 Despite the heat and bright constant sun, the folks who participated in the event were always ready to answer the most oft repeated questions patiently and with character they did a great job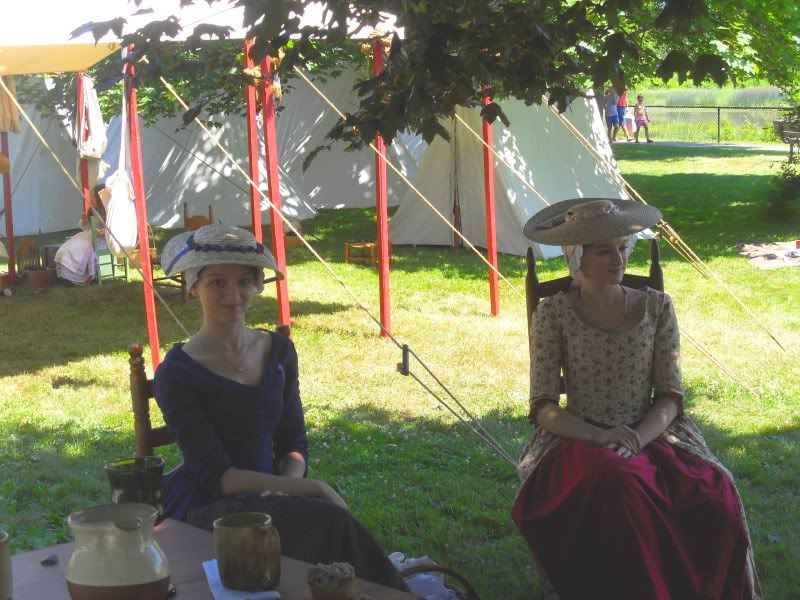 after that we headed up to Concord for a "bike" show, encountering a nice sized pack heading in the other direction
vid..
100_1806.mp4 video by CrazyDave - Photobucket
Not much of a bike show but this Indian was kinda sweet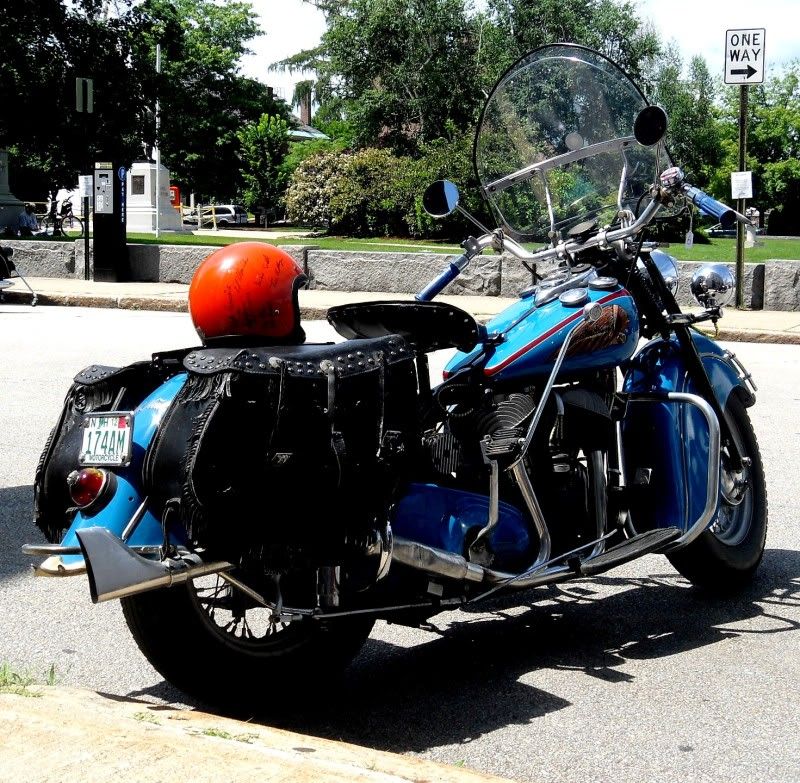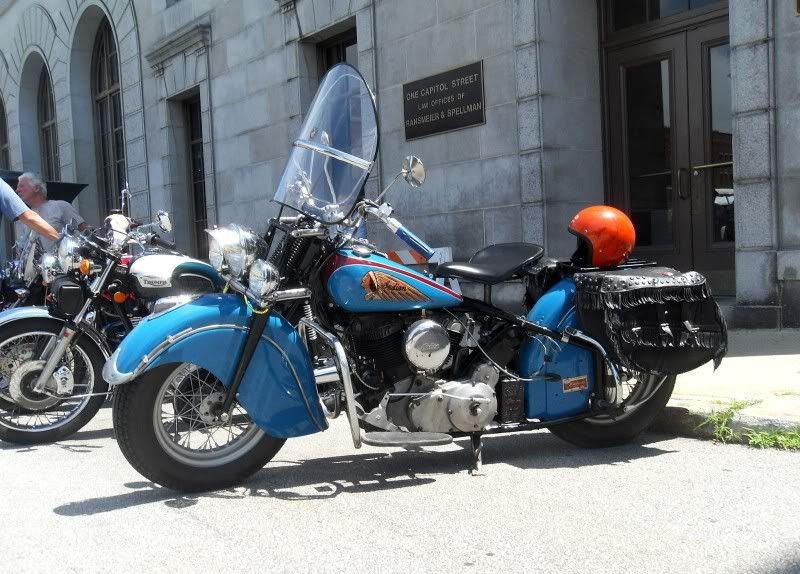 Sporty with a Fatty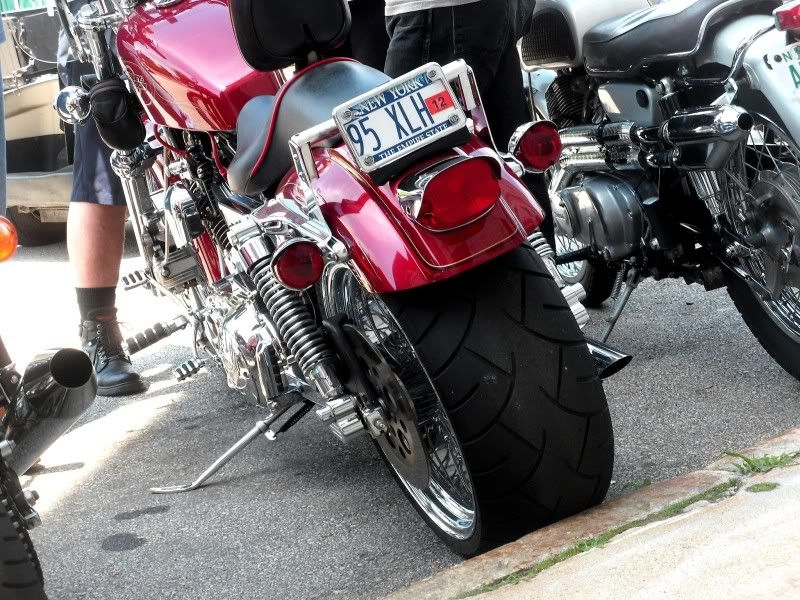 how Linda usually sees me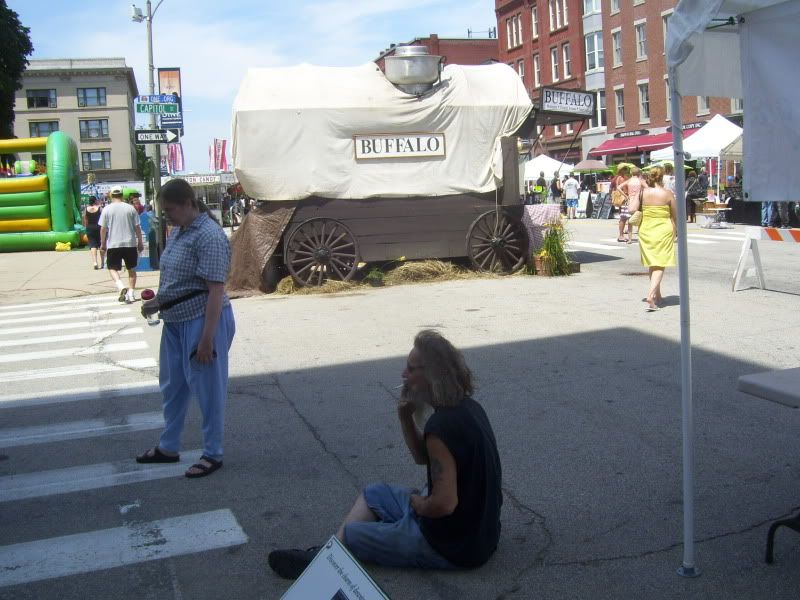 Some young ladies enjoying the day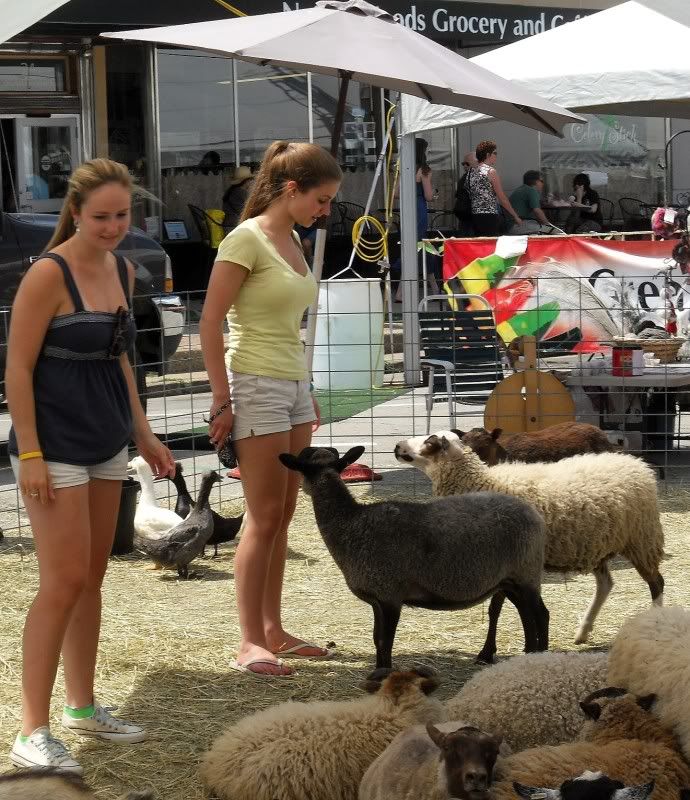 Ok trips done , time to eat!